Each product is made with your own hands has its own unique charm, temperament, soul, character and history. Love their work, creativity, the warmth of the hands – all this makes the product truly alive, filled with energy and images.
We divided Handicrafts into several sections:
Each piece made with your own hands exclusive. The product is never repeated, as each new instance of a master being improved and adds something new and better. One who is engaged in manual work, never does it under duress (this is the case when work brings joy and work is not considered), so the process of creation is always accompanied by good mood, joy, anticipation of creating a masterpiece and a kind of magic - as if your hand is someone leads and helps to invent and to bring the idea to life.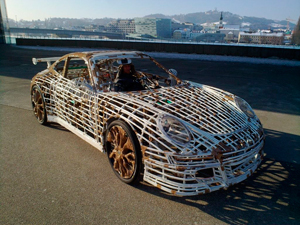 Even if the master is doing the repetition, in any case, two products are ever the same. Each person will be pleased to realize that that thing you have purchased is unique and no one like this anymore. This is a key advantage of the manual work, which played a role at all times, and certainly in our time machine production.
The handmade products are often better quality and lasts longer than the product factory production. Each product, created manually, are subjected to rigorous control by the master, because his article is his name and reputation. The poor quality of work here is simply not permissible, because made a quality thing today, a guarantee that the master will be the order tomorrow.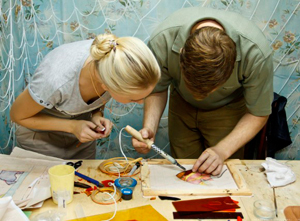 Some handmade products keep the history and spirit of entire peoples knowledge about the art of needlework for centuries passed on from generations to generations. Women in Thailand and Laos weaving silk shawls and scarves for thousands of years, handed down their skills from mother to daughter for many centuries, and life history of the nomadic peoples, and even impossible to imagine in isolation from the art of felting. Each handmade tells a story of land, people and traditions, connects us to the time when the pace of life was a little slower.Others are handmade on the contrary, creating a new reality of existence.
In this section we have presented very few products made by hand. If You are looking for some certain products, for example, a doll, a Russian balalaika, a lamp, a knitted shawl, Yes, anything made with your own hands, feel free to email us, we will help you find.