MADE IN RUSSIA — goods made in Russia
We welcome You on pages of our online shop — MADE IN RUSSIA!!!
Here You will find some of the Russian and Soviet national products. Clothing, Souvenirs, food products, Handicrafts, machinery — all these goods are produced in Russia or former Soviet Union countries.
If you look across the state, Russia exports other than wood, oil and gas products of nuclear power engineering, software, aerospace and military equipment, metallurgical products, chemical industry, agriculture (corn, rice and wheat). Russia produces the world famous excavators, diesel locomotives, electric locomotives, cars, ships, airplanes, helicopters. Sends abroad electronics, tools, appliances and scientific equipment, optics.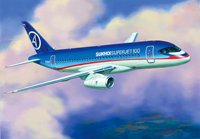 Russia provides services worldwide, cargo transportation, construction, telecommunications, and navigation.
Huge steps to develop tourism. Every year in Russia attracts more and more tourists to visit historical places, get acquainted with the cultural values and traditions of the Russian people. Not only historical, but also Wellness areas rich in Russia. It is ski resorts, resort areas, and ecological reserves.
Thanks to a long and eventful history of Russia is very diverse and broad market Antiques. Preserved goods from the population of various historical periods - tsarist, Soviet. Yes, and the Russian people at all times was rich craftsmen who produced unique things with your hands.
As you know, Russia is famous for its natural food. A very popular tasty and healthy honey from ecologically clean region of Russia's Altai region.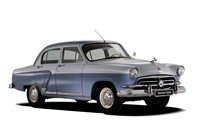 Since the Soviet time abroad travel cars VAZ, GAZ, UAZ, Moskvich, KAMAZ, KrAZ, PAZ buses, motorcycles Ural. If necessary, we can send You spare parts and accessories.
Maybe You are looking for something that is not presented on our website. Write Your wishes us by e-mail. We'll find product and agree price and delivery date, then send the parcel to your home. In the Collaboration there are several examples posted under ordering of goods.
How does buying on our website: first You add the product to cart, indicate Your e-mail. Information about the order comes to Your and our email. We agreed on the details - size, color, shipping address. After You pay order convenient way. Then, we send the parcel.
On our website there is a section with interesting articles where you can see pictures, learn a brief history of Russia, read the popular items foreigners purchased in Russia.